Understanding the Different Doses of Acxion – 6.4mg, 15mg, and 30mg
Acxion is currently available in three different strengths: 6.4mg, 15mg, and 30mg. It is also available in three different forms:
Acxion – tablet
Acxion C – capsule
Acxion AP – extended-release tablet.
Acxion 6.4mg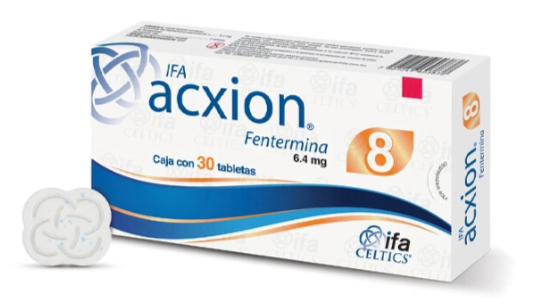 Acxion 6.4mg is only available as a tablet.
This new dosage contains 6.4mg of phentermine hydrochloride. One tablet can be taken up to three times daily. This low dose of Acxion can also be used to slowly increase the dose you take, allowing you to start at 6.4mg and gradually increase to 15mg and up to 30mg if required.
Acxion 6.4mg is comparable to Lomaira, which is only sold in the USA. (3)
Acxion 15mg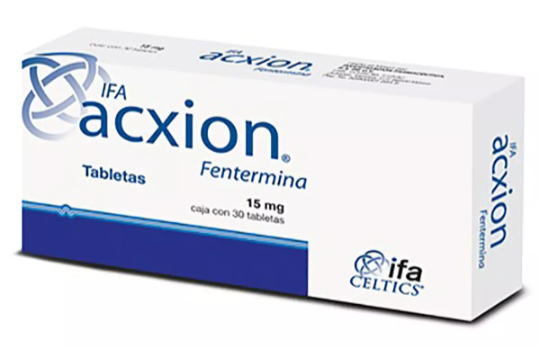 Acxion 15mg is available as a tablet and capsule.
The guidelines for prescribing phentermine dictate that doctors start their patients on a low dose of the drug, and only increase the dose if weight loss is not achieved and the patient has not experienced side effects. This is to reduce the risk of unnecessary side effects and avoidable adverse events.
It is therefore common for doctors to start patients on Acxion 15mg once daily. If the desired weight loss is not achieved after 1 to 3 months, the daily dosage can be increased to 30mg. One 30mg tablet can be taken in the morning, or a 15mg tablet can be taken twice daily. Some people prefer to split the daily dosage to avoid side effects.
Acxion 30mg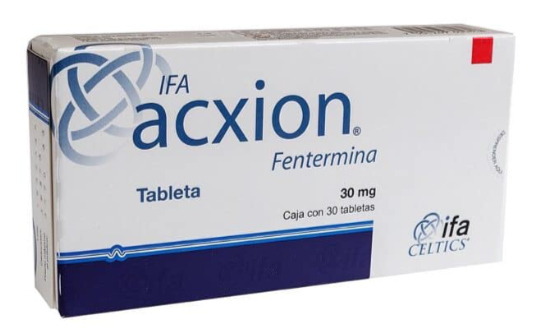 Acxion 30mg is available as a tablet, capsule, or as an extended-release tablet. 30mg is the most commonly prescribed dose of this medication. Patients can take 30mg of Acxion as a single tablet before breakfast.
If side effects are experienced when taking the maximum dose of 30mg, your doctor may recommend that you take a 15mg tablet twice daily. If your dose is split in this way, it is wise to take one 15mg tablet early in the morning, and another after midday. Splitting the maximum dose in this way is also helpful for those who struggle with nighttime cravings or evening binges.
Acxion 30mg AP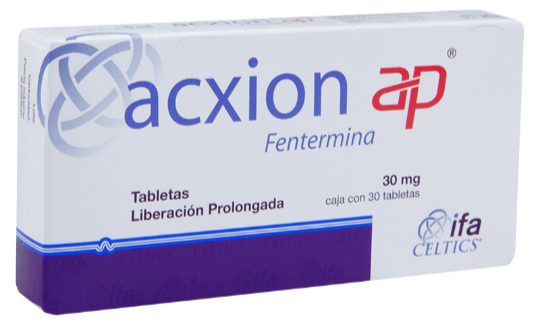 Acxion AP is the extended-release tablet. It is ideal for patients who only want to take one pill in the morning, but also want to benefit from appetite suppression and energy-boosting effects that last all day.
What Are the Side Effects of Acxion?

Acxion is an effective and affordable weight loss medication. However, like all medications, it can cause a range of undesirable side effects and reactions which range from mild to severe.
Although some people may experience a range of side effects, others will take the medication for months without any adverse effects. If you are concerned about a potential side effect, you should speak to your doctor.
Common Side Effects
The phentermine hydrochloride in Acxion is a central nervous system stimulant. This means that Acxion can cause a range of side effects.
The most commonly reported reactions to Acxion include:
Dry mouth
Insomnia (difficulty sleeping)
Constipation
Headache.
These side effects are generally manageable and will settle within 1 to 2 weeks as your body adjusts to the new medication.
Other side effects associated with Acxion include
Diarrhea
Dizziness (mild to moderate)
Heart palpitations (racing heart)
Hives or rashes
Hyperactivity or restlessness
Impotence or a change in sex drive
Increased blood pressure
Mood changes (for example, worsened anxiety, depression, anger, or irritability)
Nausea or vomiting
Tremors or shaking
An unpleasant taste in the mouth
Upset stomach.